Robin Wiley Home Page
email: Robin [at] DomNi [dot] com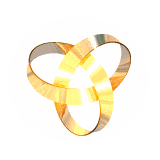 To me, the "Trefoil Knot" symbolises the endlessness yet interconnectedness of everything in the universe.
Image created by
Dr. Nicholas Mee
Used with permission.
About Me:
Australian by birth (1951), now a resident of Hollywood, California, with Vicky Jo Varner, my wife.
I work as a Senior Instructor for IBM's WebSphere Education Group, specialising in "message oriented middleware" used to allow computer programs to send and receive business transactions between different systems. The product I mostly work with is IBM's "WebSphere MQ". My job consists of training administrators, operators and programmers in the use of WebSphere MQ and WebSphere Business Integrator Message Broker, and generally providing advice on integration issues.
I'm accredited to administer the Myers Briggs Type Indicator (MBTI) which I use within my company to train other consultants in understanding how personality type differences can impact teamwork, communication, problem-solving, negotiations, etc. I also use the MBTI with family and friends for personal growth counseling.
My hobbies include a love of various forms of art, including painting, theatre and music. My musical tastes include Pete Townshend, Frank Zappa, German electronica, French hurdy-gurdy, Celtic, baroque and Gregorian chants. I enjoy nearly any live theatre as well as animated movies. My favorite painting genre is surrealism, with an especial love of Dali. I'm also a Resident Magician Member at the Magic Castle in Hollywood.
My job involves a lot of travel, which I enjoy immensely!
(By the way, I am not the Robin Wiley who works with 'N Sync.)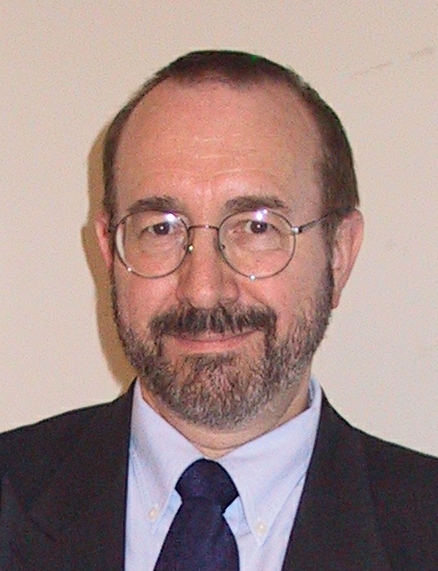 Events:
My darling wife sprung an interesting 50th birthday surprise on me! (She certainly went to a LOT of trouble, as you can see…)
Christmas 1998 in New York with my son, Brenton
Music Reviews:
Emerson, Lake and Palmer in concert, New Hampshire
Woodstock III -- "A Day in the Garden" -- featuring Pete Townshend
Frank Zappa lives?
I have also been to concerts given by the following -- I may write reviews if time permits:
Bob Dylan, Jimmy Page and Robert Plant, Van Morrison, David Crosby, Maria Muldaur, Eric Clapton, The Who...
Movies:
Some of my favorite movies
Art:
MorrisoN is a New York artist whose works I admire, and two of which I now own
Narrative about my rushed trip to Hartford for the Dali exhibition
Humour:
Max Cannon is one of my favorite cartoonists
The truth about C++: Interview with Bjarne Stroustrup
Try the Excel Spreadsheet Macro card trick
Big Move!
I moved from Massachusetts to Los Angeles, and I now live in Hollywood, a short walk from the Chinese Theatre (where all the handprints are in the cement)
Some photographs of Vicky Jo and me are here
Rotating trefoil knot at the top of this page ©Dr. Nicholas Mee (used with permisssion)